TRANSPORTATION
We address planning and design problems at a pre-feasibility or feasibility study phase of a project. Take the example of designing an alignment for a new railway line. It involves geometric constraints (curvatures and gradients of the track), forest conservation regulations, freight and passenger traffic requirements, land acquisition costs. Our methods and tools, based on multi-criteria optimization techniques are sufficiently versatile to generate optimal solutions for all such complex requirements. The information processing approach that we adopt ensures that there is traceability between the requirements and the design proposals.




Hydrological Investigations and hydraulic calculations play a very important role in the design of railway and road bridges. The intelligent use of digital terrain data and software, combined with our domain knowledge in hydraulics enables us to quickly and accurately estimate the catchment areas, longitudinal slopes of streams, design flood discharges, flow depths, flow velocities and scour.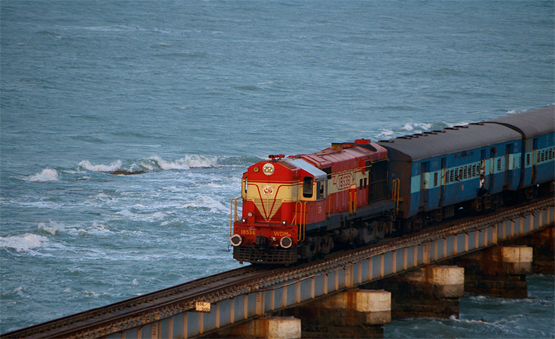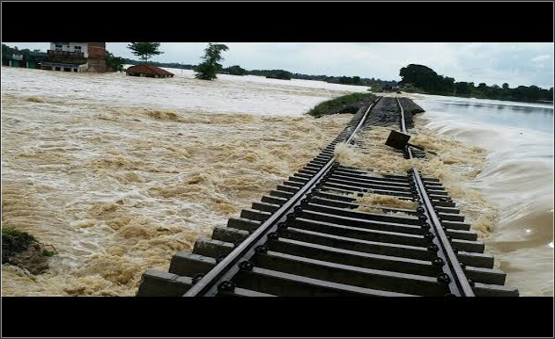 WATER RESOURCES
Canal irrigation requires a network of branch canals, distributaries, laterals and field irrigation channels. The objective is usually to maximize the area that can be irrigated with minimum length of network. Topographic conditions primarily determine the layout of the irrigation network. It is advantageous to align canals on ridges to ensure gravity irrigation on both sides. This reduces the need to construct cross-drainage structures across the canals. The irrigation network has to be linked to drainage channels as excess water is harmful to crops . Our knowledge of terrain modeling and hydraulics and experience in canal mapping will be an asset to irrigation and drainage planners. We also have expertise in check dam site selection and estimation of submergence area in backwaters of dams.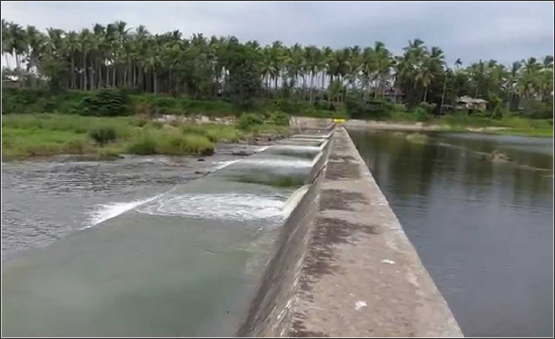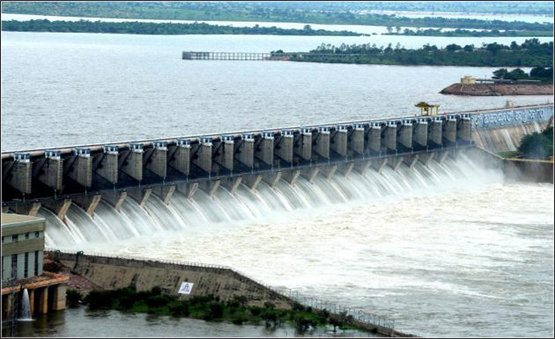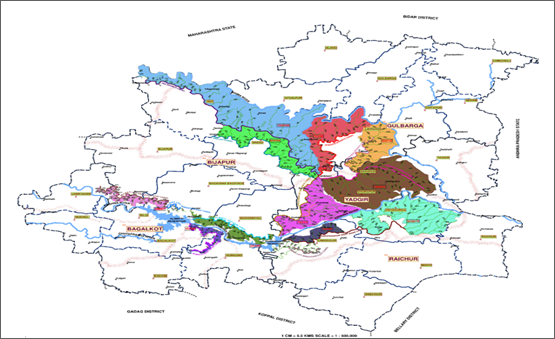 URBAN INFRA & SMART CITY
Master Plan/Development Plan is the major tool for urban land management, providing detailed land use allocation for the sustainable development of city/town. Formulation of master plans starts with base map preparation, existing land use surveys and collection of socio-economic data necessary for reviewing the existing situation and proposing the future land use plan. With the advances in remote sensing and geographic information system, the plan making process can be expedited with integration of both spatial and attribute data, which enables detailed assessment of spatial growth of towns/cities, land use status, physical infrastructure facilities, etc. in anticipation of the projected population growth.




We offer urban planning solutions using the latest geospatial tools and techniques to meet the basic development requirements of government agencies and urban local bodies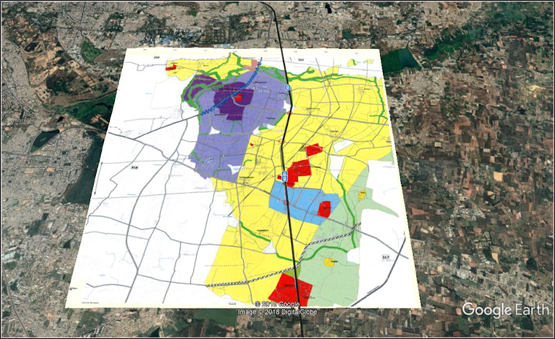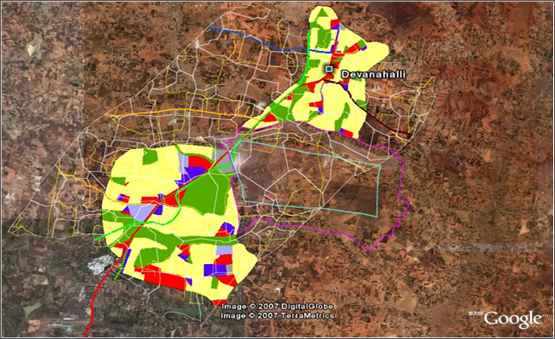 LOGISTICS
We address route selection for logistic deployment and employee transportation.The routing of vehicles and the management of logistics operations in any company that services a fairly large geographical area can easily become quite a very complex task. The task can be simplified by the applying Geographic Information Systems, which automatically reduce the complexity by bringing out subtle geographic patterns and relationships that can the most effective route.Optimized routing is more than just driving from point A to point B. Dispatchers need to consider every element that affects daily operations. Omega analytics helps you maximize the use of assets to create optimum routes based on specific variables including vehicle capabilities, street network restrictions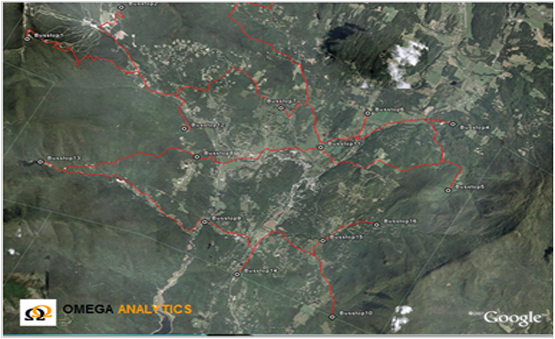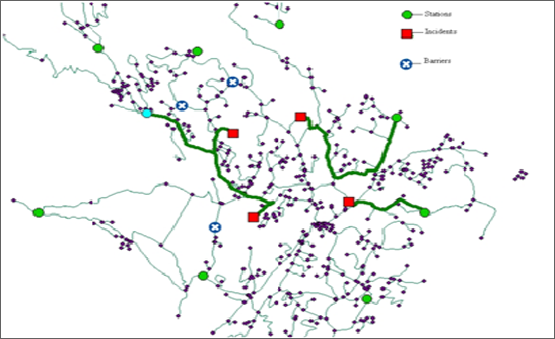 CONSULTING & E-GOVERNANCE
1. IT Consulting
Our IT consulting solution focuses on advising organizations on how best to use information technology (IT) in achieving the business objectives. We define, design and execute strategies that drive organization's business growth, reduce costs and create new revenue streams.




We understand organization's business vision and goals, IT environment, skill requirements as well as policies and subsequently develop short- and long-term strategies based on best practices to deliver measurable results.




Omega Analytic's differentiators include:
• Expertise in new technologies, tools and processes
• Advice based on knowledge and partnerships with institutions
• Insight from in-depth field experience with customers across a wide range of industries
• Decision facilitators for IT investments
2. E-Governance
Our services include creating e-governance roadmaps, preparing policy frameworks, guidelines, advice on program development and on creating e-governance infrastructure, developing business models, monitoring and evaluation frameworks etc. >

Here is a list of few of the activities reflecting our expertise in strategic consulting area:
• Strategy Planning for e-Governance
• Designing e-Governance roadmaps
• Designing of IT Roadmap
• Supporting the government in designing large Information Infrastructure projects cutting across departments / ministries
• Designing models and frameworks
GEOSPATIAL SOLUTIONS
Geographical information systems (GIS) and photogrammetric software offer various operations such as capturing, storing, managing, analyzing and displaying geographically referenced data. They are developed by using database management systems structured to facilitate the extraction of useful information and the acquisition of knowledge for decision making.




There are three main functions in this environment:
1. Data acquisition
• From maps, satellite and aerial images, GPS devices, LiDAR etc.
2. Processing
• Proximity analysis (buffer, distance calculation)
• Stereo image processing
• Geometry (calculating perimeters and areas)
• Thematic layer overlay
• Feature identification and classification in images, LiDAR point clouds
• Measures (counting objects by class)
• Implementing spatial relationships between geographical entities
• Spatial statistics – directional trends, clusters, geographic centre etc
3. Results
• Map production, reports
• Digital elevation model
• Visualization - (cross sectional views, perspective views).
• Publishing spatial data in tabular formats, charts or histograms.
Omega Analytics has deep expertise in spatial data processing and analysis in diverse sectors and applications - land administration, marketing services, logistics, utilities planning & management (water, electricity, gas), banking services, transportation, forestry and environment management, natural resources etc.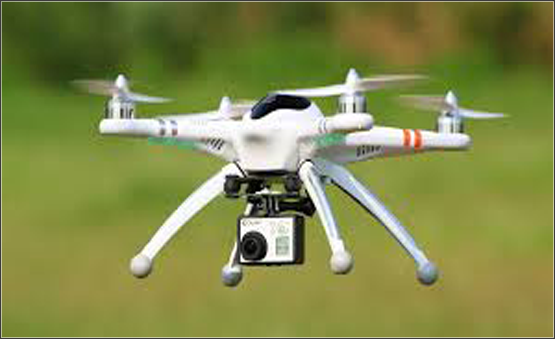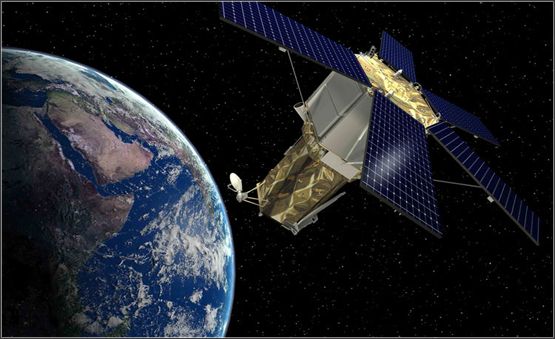 RISK ASSURANCE
Large infrastructure projects commonly suffer from poor risk assessment and management at all stages - planning & design, procurement, construction and operations, resulting in significant time and cost over runs. The situation can be considerably improved if risks are proactively identified and managed at the initial planning & design stage itself as the cost of re-design and re-work grows exponentially as the project progresses.




Consider a new highway, pipeline or power transmission line project. Detailed Project Reports (DPR) prepared for such projects leave much to be desired. They are largely "template based", descriptive in nature but lacking in analytical content. A typical DPR involves several surveys and field Investigations – topographic, geo-technical, hydrological, traffic. Design proposals are developed based on the requirements identified by these surveys and Investigations.




Design problem solving is best described as:
• a cooperative activity between multiple types of problem solvers
• each type solving a sub-problem using specific domain knowledge, and
• communicating with other problem solvers for information that is needed for to perform the task
Given that DPRs are most often prepared in unreasonably short time frames, it is not clear if the requirements identified are necessary, correct, complete, practicable, verifiable or negotiable. As a result, the traceability from requirements to design is not evident.
Project risk arises from the absence of relevant information when decisions need to be made. It is our view that engineering design is an information processing task and not merely the generation of plans and drawings. Geographic Information Systems (GIS) provide the appropriate data models and tools to undertake this.
Our expertise in consulting and GIS systems enables us to develop a comprehensive project information system that highlights the most critical issues and design choices to be made. Assurance services will be of great interest to Project Owners, Lenders and Consultants.