WHAT WE DO
• What is the most feasible route for a new highway, railway line, pipeline or irrigation canal ?
• Which is the best site for a manufacturing facility, retail store, warehouse, or a windmill ?
• What is the optimal mix of conveyor belt, road, rail and sea transport to evacuate ore from a mine ?
Site selection, route selection and network design decisions are crucially important in infrastructure projects, urban planning,
&nbsp&nbsp&nbsp&nbsptransportation and logistics operations. Financial investments influenced by these decisions are large, and in most cases, irreversible.


Effective solutions to such location-dependent problems require:

• spatial search over vast geographical extents

• satisfying multiple objectives and interactive engineering, economic or environmental constraints
By leveraging the power of digital data, analytics, algorithms and experiential knowledge, we offer solutions that are geography
&nbsp&nbsp&nbsp&nbspagnostic and of superior value on parameters such as cost, time, accuracy and options.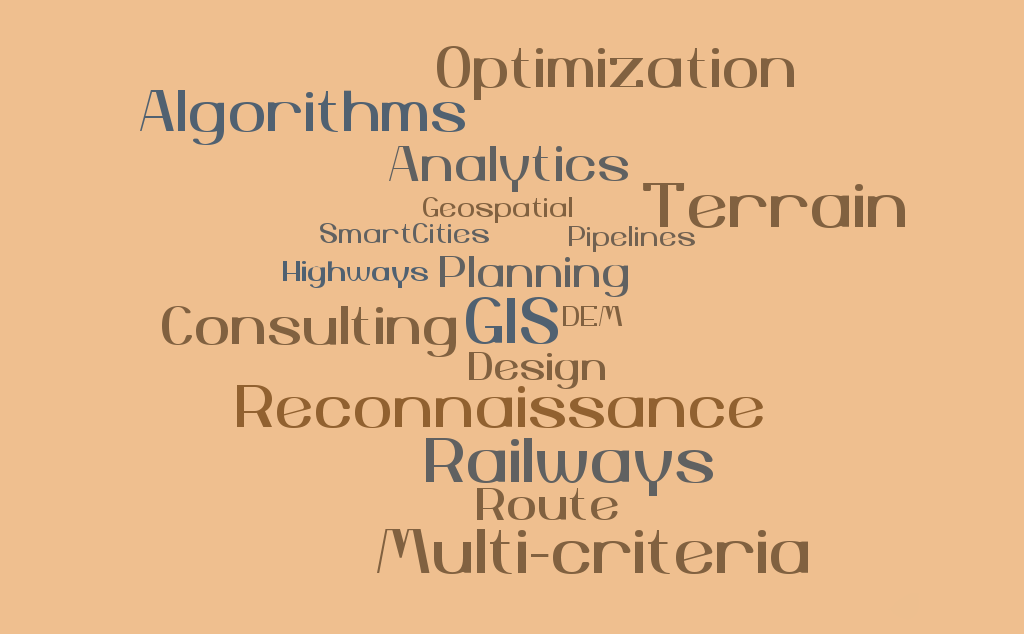 ABOUT US
Founded in Bangalore by V Vijay, an alumnus of IIT Bombay, IIM Bangalore and University of Strathclyde, Glasgow, Omega Analytics has emerged as a partner of choice in geo-spatial analytics for government agencies and leading private sector companies in transportation, urban infrastructure, water resources and information technology. Our team is multi-disciplinary and comprises engineers, business management graduates, geo-information system experts and financial services professionals.
Omega Analytics has received accolades from clients over the years. We were also awarded a grant by the Centre for Innovation, Incubation and Entrepreneurship (CIIE) of IIM Ahmedabad for ranking among the top 75 companies, selected from over 18,000 nationwide, in the prestigious Economic Times Power of Ideas entrepreneurship development program supported by the Government of India.